BEST is our philosophy, our mission. Designing the best portable bars is our passion.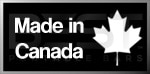 We thrive on providing the best mobile bars for hotels, restaurants, bars and events, for indoor and outdoor use
The main material used in our bars is stainless steel for its elegance, rigidity, durability and resistance to rust 
Our integrated lighting systems use high luminosity, low energy consuming LED
We have the BEST portable bar for every event!
High quality lockable wheels
Stainless steel frame and workspace
70% Space Saving
Gets in most cars and elevators, and through the narrowest stairs and doorways
Wide selection of cover panels from metal, wood, acrylic and more
Change panels in a few minutes and get a completely different looking bar
Durable, Reparable, Recyclable, Low Energy Consumption
3d logo cut in stainless steel
All The BEST Portable Bars
"An evolution of the best ideas,
Using only the best materials,
Made with passion and high quality standards,
Is how you get the BEST Portable Bars.
A bold name that says it all."