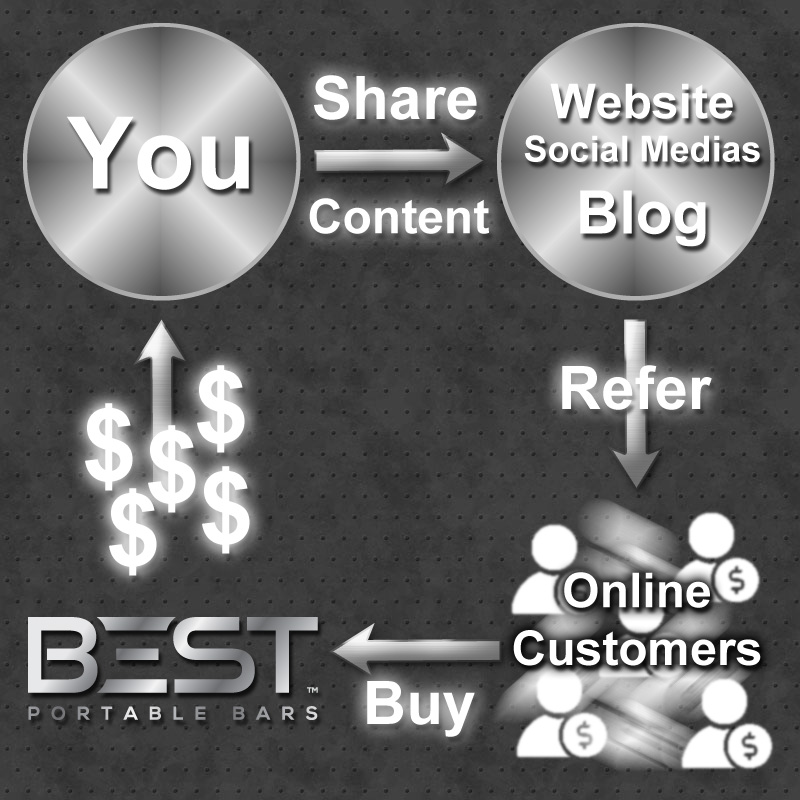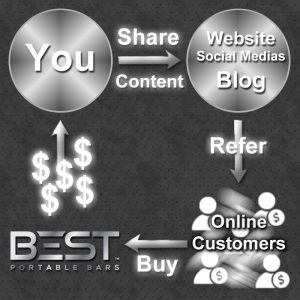 Help Yourself Helping Others: Earn Amazing Commissions Promoting BEST Portable Bars
Smart Affiliates Partner With Us
When you become a BEST affiliate you'll earn 5% of every bar and accessories sold, anywhere from $200 to $300+ for each bar sold using your unique affiliate link!
Sounds Good, How Does It Work?
If you've got a website, a popular blog or you're an experienced affiliate marketer, then our affiliate program was designed for you. To get started, fill in our quick application form. You'll then be provided with banners, text links, etc to use, along with special discounts. They will of course include your unique affiliate tracking code.
When someone clicks on your link and buys (even up to 45 days later), you'll receive a 5% commission. You will be paid that commission as long as the order is not fraudulent of course. It is then paid straight into your PayPal account automatically during the next payment processing run.
How are Visitors Tracked?
We use 45 day tracking cookies, meaning that a visitor who clicked your affiliate link can purchase at any time within 45 days and you will still receive your commission!
P.S. We do not accept self-referrals, so if you're buying our products for yourself, you can't become an affiliate to receive a discount.