Description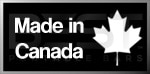 The LUMI Backlit Portable Bar on Wheels can be branded with your company logo. We offer different options:
Backlit on Metal: choose one of our available metal panels, in which we cut your logo's contour using precision-cutting CNC, then we apply it on semi translucent white acrylic panels. Turn on the LUMI lighting system and you get a noticeable and spectacular back lit logo. This method can be limited by the complexity of the logo.
Print: we can print your logo on a transparent film and apply it on translucent white acrylic panels. This method can reproduce any logo without problem.
We can also apply logos on side panels and bar top. Even better, panels are easily interchangeable, therefore you can use the same bar with different sets of panels and logos. Also check the Logo Branding Options that we have for the VERSATI.
Prices may vary based on quantity and level of complexity of of the logo. Please contact us for a quote or click here for more information about the LUMI Backlit Portable Bar on Wheels.
Smooth Color Transition Effect
Sound Controlled Lighting Effects
A Bar That Will Last Forever
Durable, Reusable, Reparable, Recyclable
The structure is made of ultra-robust and rust-resistant welded stainless steel that will last decades
Cover panels can be changed if damaged. Put new ones on and get a brand new bar
The LUMI Lighting System performed well over 50,000 hours but finally gave up? Order a new LUMI LED Kit, replace the old one in a few minutes and get ready to party another 50,000+ hours with the same bar!
VERSATI LUMI is Ideal For
Commercial applications: hotels, bars, restaurants and furniture rental companies
Indoor and outdoor use – avoid direct contact with rain
VERSATI LUMI is a Must When
An elegant, spectacular, high-end mobile bar is required
Bar must be rolled to various locations
Food grade stainless steel workspace is required
Green solutions are preferred